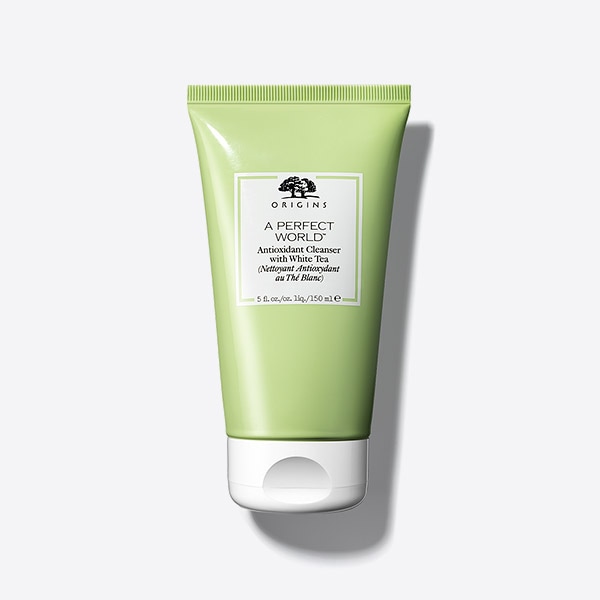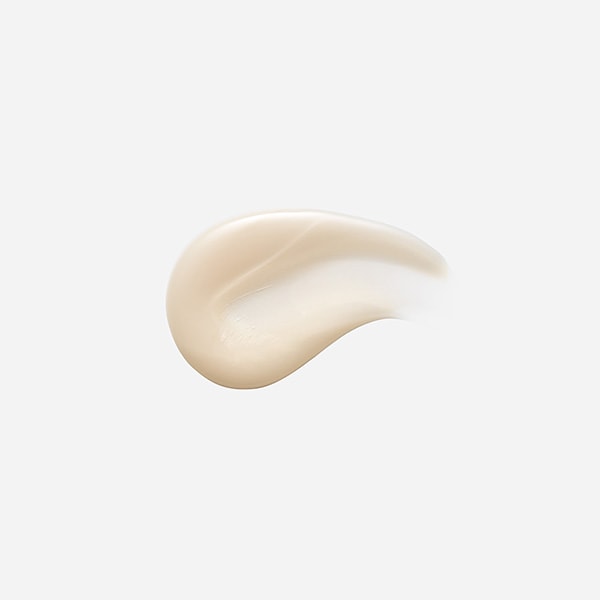 A Perfect World™
Antioxidant Cleanser with White Tea
This perfect foaming-face wash with antioxidant-rich White Tea helps preserve skin's youth. With cleansing Coconut and Oat Amino Acid, it reaches deep to help detoxify and free skin of harmful, free radical-releasing impurities before they cause oxidation, deterioration and dehydration.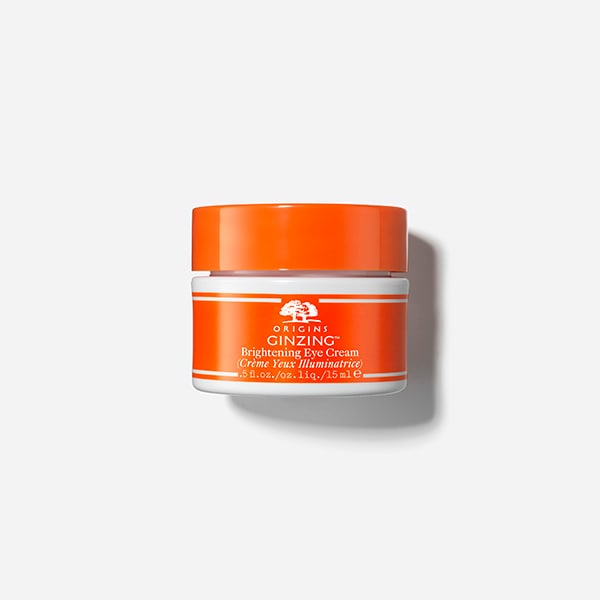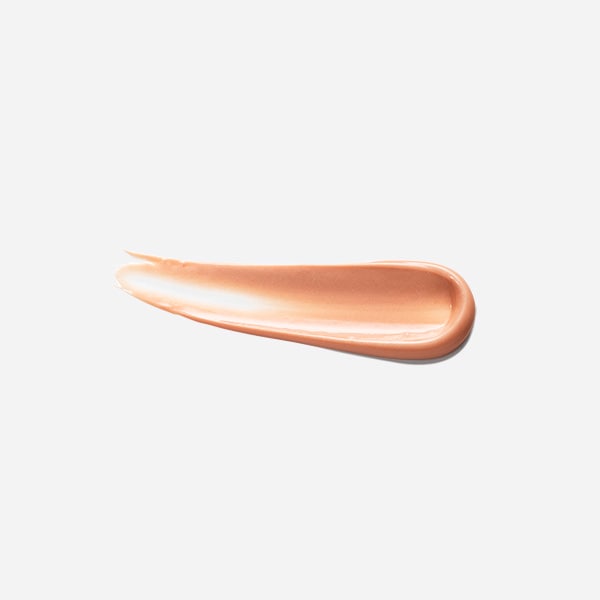 GinZing™
Brightening Eye Cream
A Vitamin C & Niacinamide eye cream to brighten and depuff. Turns heads with advanced, visible reduction of dark circles plus lightweight hydration that is great under makeup. Just a dab helps instantly depuff the appearance of eye bags. Smooths away the look of fine, dry lines.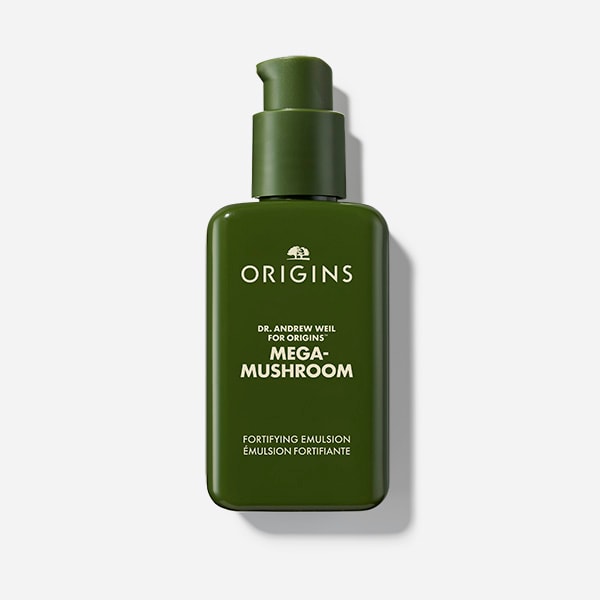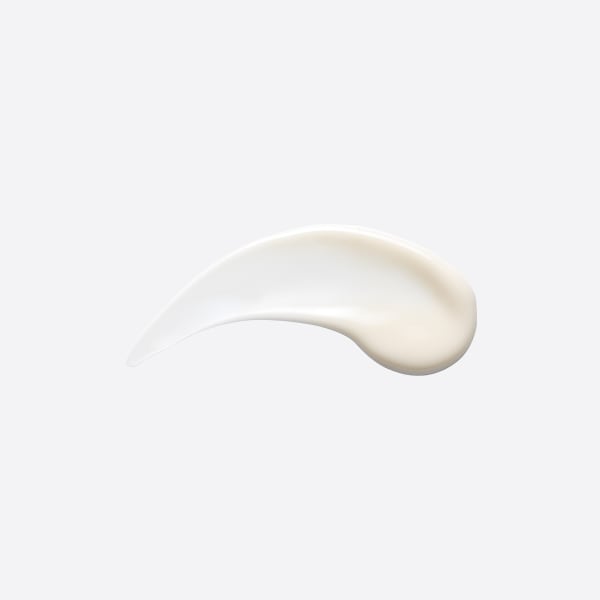 Dr. Andrew Weil for Origins™
Mega-Mushroom Fortifying Emulsion
New, advanced formulation. Now, protect against the visible effect of free-radical damage with this skin-quenching, lightweight moisturizer—for silky soft, healthy-looking skin. Our Mushroom infused, hydrating emulsion also strengthens skin barrier and rapidly reduces visible redness.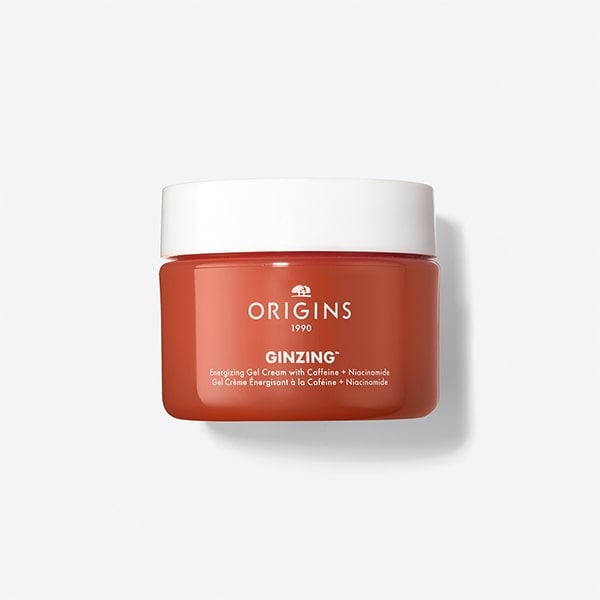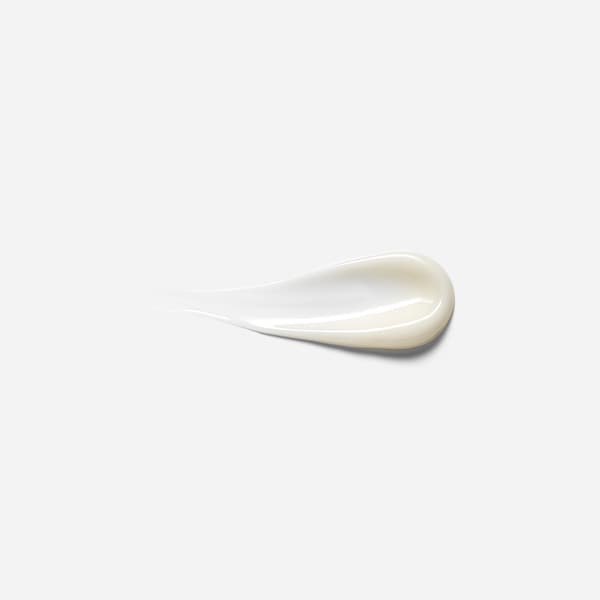 GinZing™
Energizing Gel Cream
Our best daily face moisturizer with Niacinamide has a refreshing gel texture, boosts radiance and fights fatigued-looking skin. The new, advanced formula delivers an improved moisture barrier and all-day glow. Great for oily skin. Our moisturizer is packed with a shot of Vital-Synthesis™ Technology—a combo of Panax Ginseng and Caffeine from Coffee Beans that helps naturally boost skin energy; antioxidant-rich Vitamin C to help brighten skin over time; and Niacinamide to help improve skin's moisture barrier. So you can look refreshed and radiant from sun-up to sundown.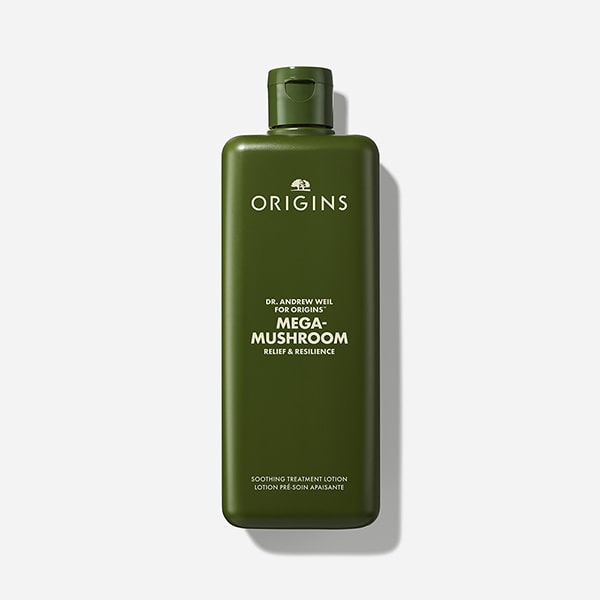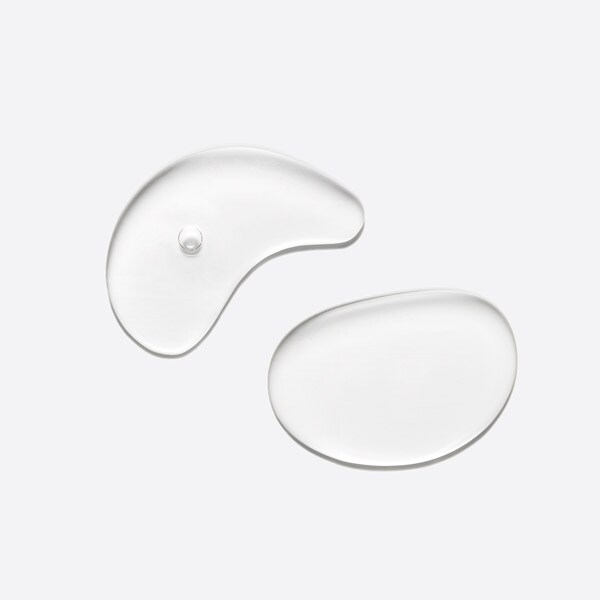 Dr. Andrew Weil for Origins™
Mega-Mushroom Relief & Resilience Soothing Treatment Lotion
A lightweight watery lotion that deeply penetrates the skin's surface to hydrate and rapidly visibly calm and soothe the appearance of redness and irritation. Over time, pores are visibly reduced, skin's texture is smoothed, and dullness is reduced. For all skin types, including sensitive and acne prone skin. Dermatologist tested.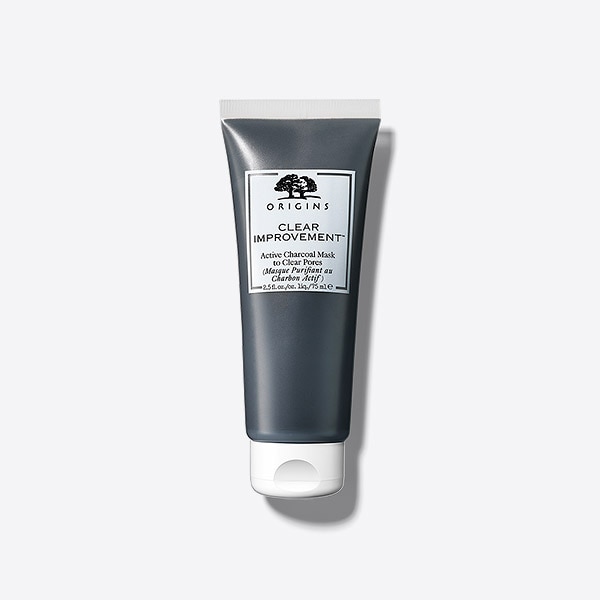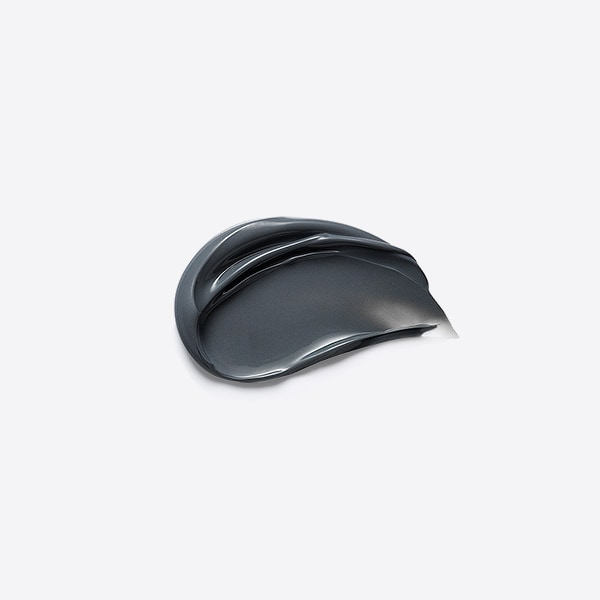 Clear Improvement™
Active Charcoal Mask to Clear Pores
Nature's complexion clean-up crew clears the way for skin to act its best. Bamboo Charcoal acts like a magnet to draw out deep-dwelling pore-cloggers, White China Clay absorbs environmental toxins, Lecithin dissolves impurities. Skin looks clear, feels perfectly pure.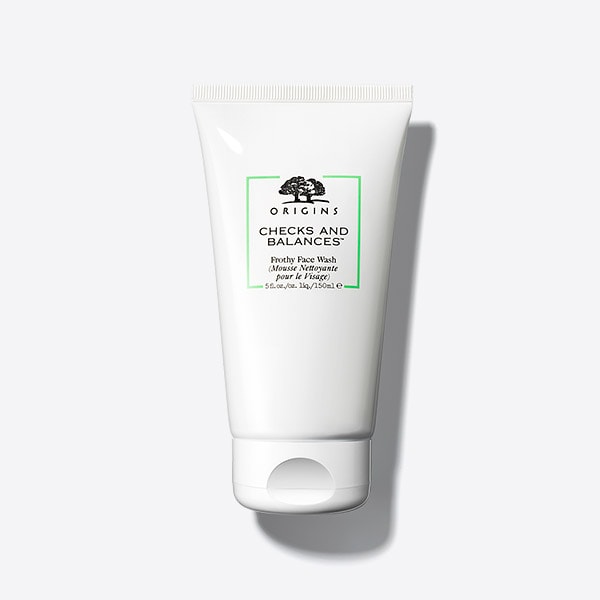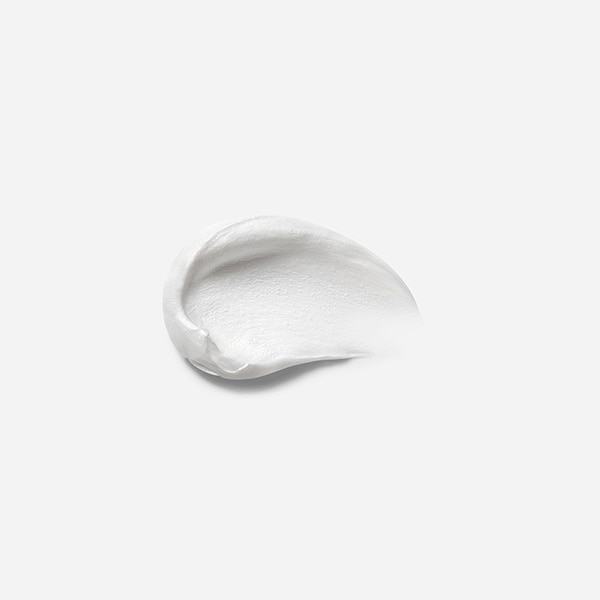 Checks and Balances™
Frothy Facial Wash
Our clever cleanser balances faces with dry and oily places. This gentle, frothy face wash with Broad Leaf Kelp Extract, Wheat Protein and Tourmaline discourages excess oil production while protecting dry prone zones. Plus the aroma of Bergamot, Spearmint and Lavender refreshes. Skin feels comfortably clean. Never tight, pulled or parched.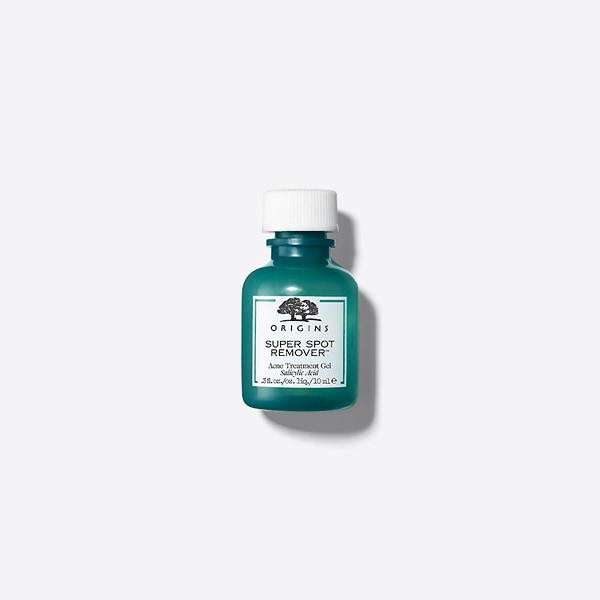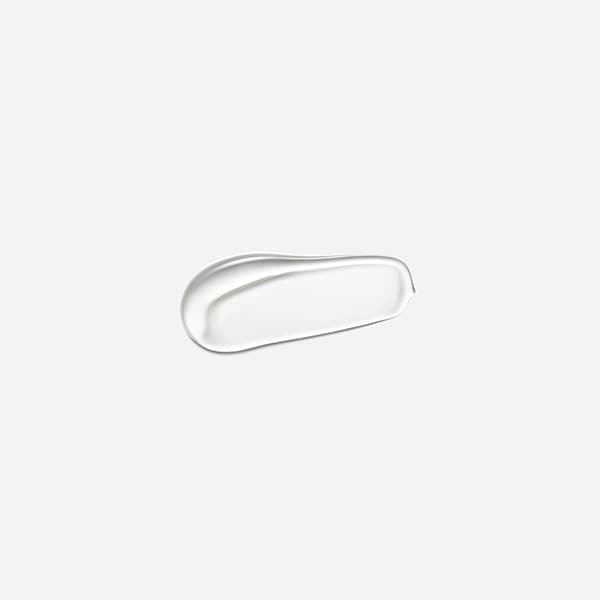 Spot Remover™
Acne Treatment Gel
Battle breakouts fast! Just a dab of blemish-busting Salicylic Acid instantly helps speed healing. While anti-spot technology helps visibly correct lingering discoloration. And to help skin stay spotless, helps clear excess oils and pore-clogging debris.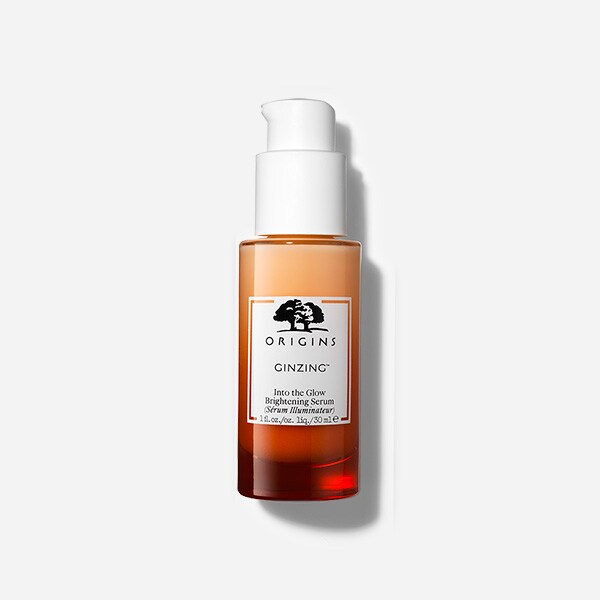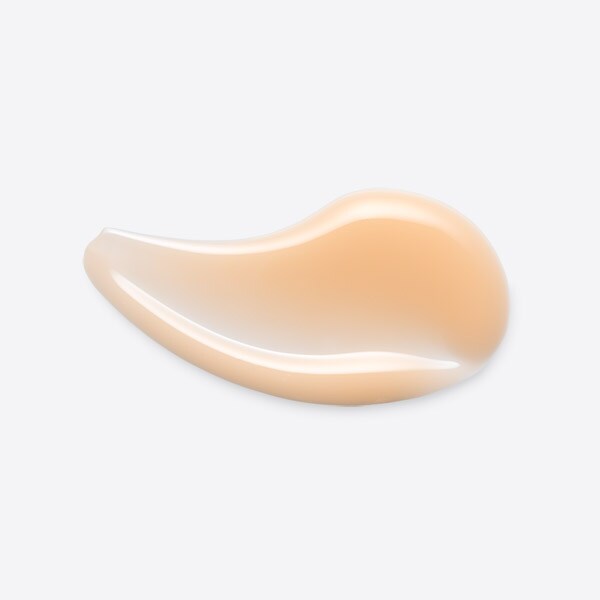 Ginzing™
Into the Glow Brightening Serum
Our 5% Retexturizing Complex—a Green Coffee Seed and AHA/BHA blend—helps support skin's natural enzymatic action toboost cell turnover for smoother skin texture and less visible pores. Infused with potent Vitamin C, this fast-actingformula visibly brightens dull-looking skin in one use, while Hyaluronic Acid plumps skin with hydration. With ourcarefully-calibrated serum, the radiance is real.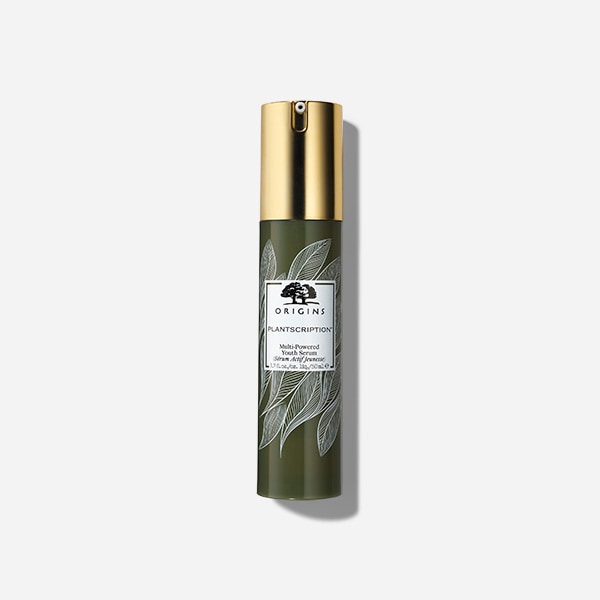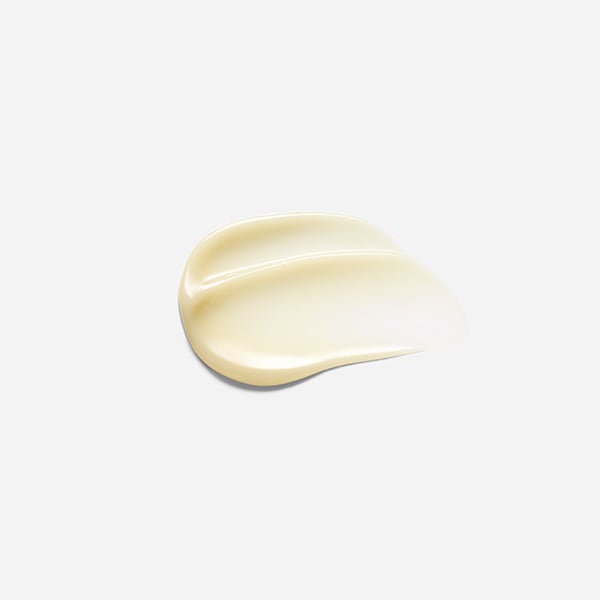 Plantscription™
Multi-Powered Youth Serum
Boost skin's youthful look with our power-packed anti-ager—see fewer visible lines and pores and a smoother, more lifted appearance. Six potent line-leveling Peptides help relax expression lines and boost and support skin's natural Collagen, while Anogeissus helps maintain Fibrillin. Safe and effective: 91% said it improved the appearance of multiple signs of aging.*

*Consumer testing on 110 women